Brian Greene, professor of physics and mathematics at Columbia University, will be the 2023 Graduate School of Arts & Sciences commencement speaker at Georgetown University.
Greene, a Rhodes Scholar, is globally recognized for his groundbreaking contributions to theoretical physics, in particular to superstring theory, including his co-discovery of mirror symmetry and spatial topology change. He is also widely known for his ability to explain difficult concepts to a wider audience.
Scholar, Teacher, Public Servant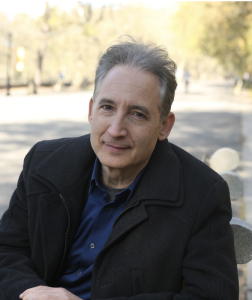 Born and raised in New York City, Greene attended Harvard University where he earned his bachelor's degree in physics, summa cum laude, in 1984. He went on to be awarded a Rhodes scholarship to attend Magdalen College at the University of Oxford where he earned a DPhil in theoretical physics.
His 1986 thesis, "Superstrings: Topology, Geometry and Phenomenology & Astrophysical Implications of Supersymmetric Models," opens with a quotation from Walt Whitman's Leaves of Grass before exploring scientific concepts for which he's come to be internationally known. In 1996, after several years teaching at Cornell University, Greene joined the faculty at Columbia University, where he is now also the director of the Center for Theoretical Physics.
The author of five books, multiple PBS-NOVA mini-series, and a finalist for the 1999 Pulitzer Prize for non-fiction, Greene is often described by the media as "the single best explainer of abstruse science in the world today" (Washington Post). In 2008, he and his wife Tracy Day, a former ABC News Producer, co-founded the World Science Festival in an effort to make science more accessible to the masses.
Honored in 2003 with the American Institute of Physics Andrew Gemant Award, Greene's "significant contributions to the cultural, artistic, or humanistic dimension of physics" is profoundly evident in his five novels, including one for younger audiences called Icarus at the Edge of Time. In addition to his scholarly work, he's made recurring appearances on The Late Show with Stephen Colbert, cameos in several Hollywood films and was featured with a small speaking role in an episode of the popular TV show The Big Bang Theory.