Graduate School of Arts and Sciences – Georgetown
Ignite Your Future and
Inspire Change
Ignite Your Future and
Inspire Change
Ignite Your Future and
Inspire Change
Ignite Your Future and
Inspire Change
Where Georgetown is Your Home and
DC is Your Classroom
With a 200+ year history, the Graduate School of Arts and Sciences is dedicated to advancing education and research. Committed to innovation with purpose, our graduate programs respond to the needs of our changing world. Through our comprehensive curriculums and extensive networks, you'll deepen your expertise to make a meaningful impact in your field.
Navigate Theory & Practice
Through our graduate programs, students can explore local and global perspectives, engage in scholarly pursuits and innovative research, and become advocates for change. We provide the theoretical knowledge and practical skills needed to make an impact. Our graduate programs break the boundaries of traditional fields, nurturing leaders prepared to navigate the complexities of today's global landscape.
Push the Boundaries of Research & Innovation
Our students and faculty tackle global issues through hands-on research. Based on our Jesuit values as people for others, we seek the truth to solve problems and build connections. Georgetown University is rated R1 by the Carnegie Classification of Institutions of Higher Education because of the high level research activity we are engaged in across the disciplines. You'll have ample opportunity to contribute.
A Testimonial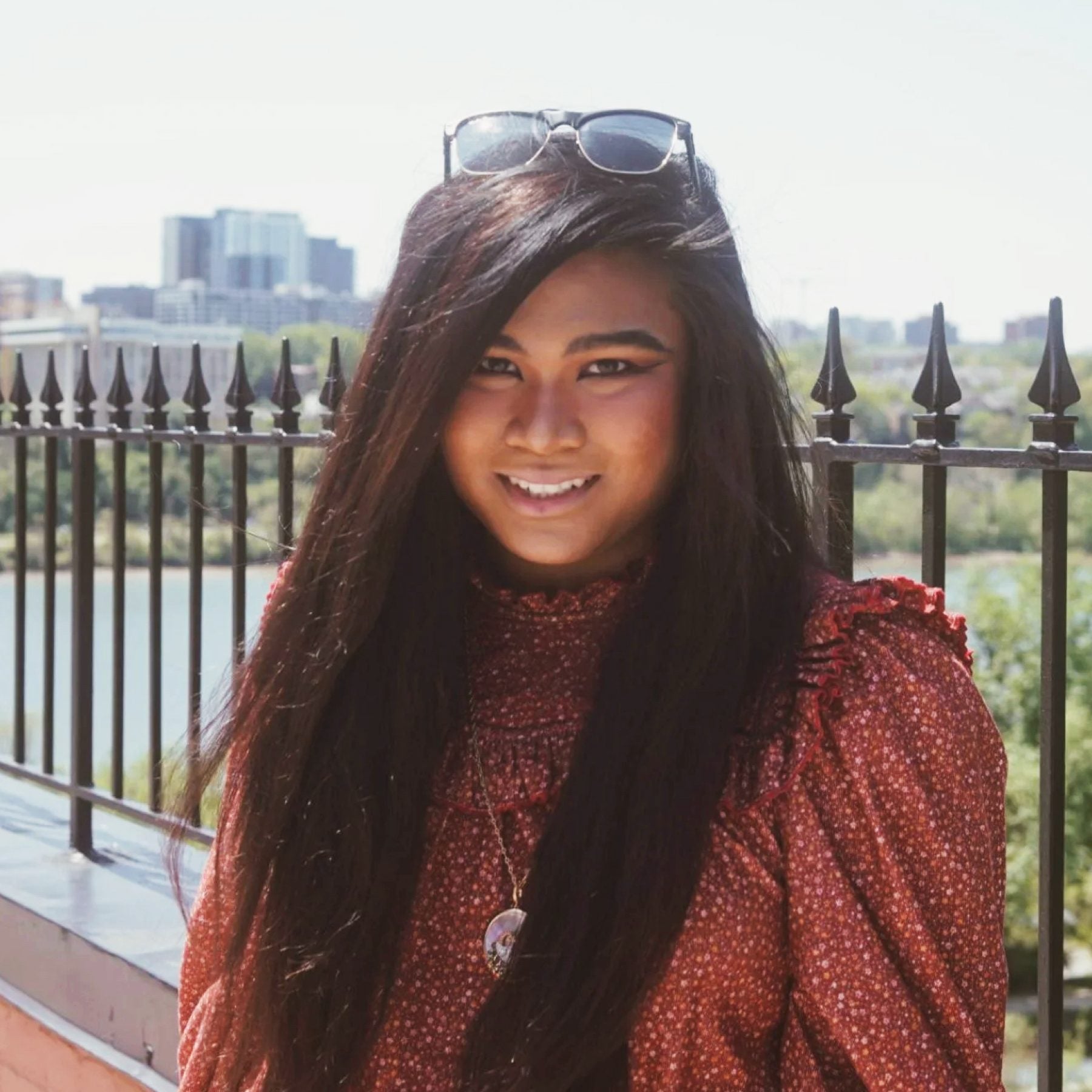 "Students and faculty in the Communication, Culture & Technology program come from a variety of backgrounds: computer science, social sciences, arts and humanities. Interacting with colleagues from different fields fosters an environment where we can all contribute our expertise and learn from peers' strengths when it comes to group projects and intellectual discussions."
Faculty Who Practice What They Teach
Our renowned faculty members are the driving force behind our graduate programs, lending expertise, passion and commitment to nurturing the next generation of leaders. With their impressive backgrounds, extensive networks and dedication to student success, there's no better place to pursue your academic and professional goals.
Nurture Networks & Expand Horizons:
Life at Georgetown
Immerse yourself in Georgetown's diverse graduate student experience, where we believe in the power of forging connections across disciplines and embracing a global perspective. Nestled in the heart of the Nation's capital, our community lends opportunities for stimulating conversations with like-minded scholars, learning from influential changemakers and connecting with experiences that equip you with new skills and knowledge.
130
Countries Represented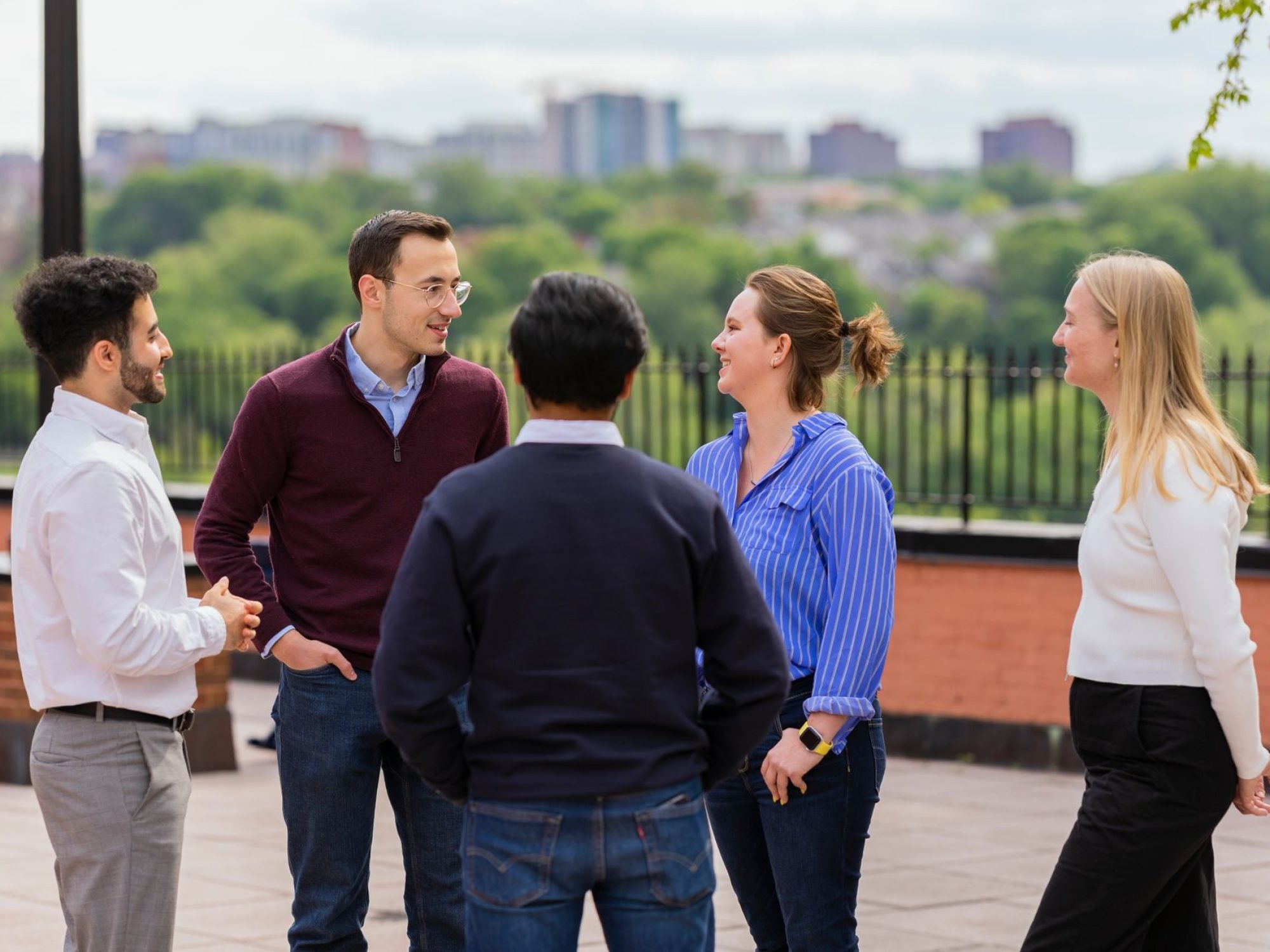 A Home for Your Interests & Passions
GradGov, Georgetown's graduate student government body, is trusted for representation, advocacy and change. It fosters a thriving graduate community that uses learning and professional growth to make an impact.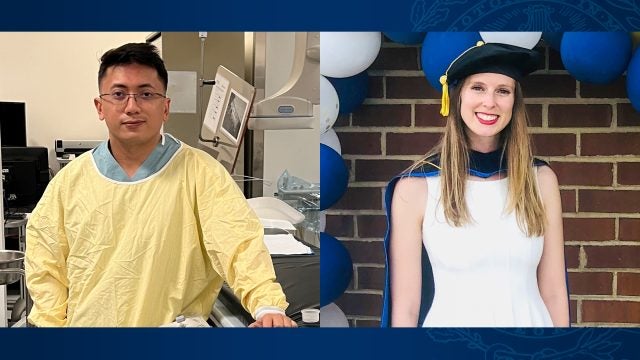 Ever since their own families grappled with their own health crises, Ralf Martz Sulague and Allison Fitzgerald have been working to push the boundaries of medicine.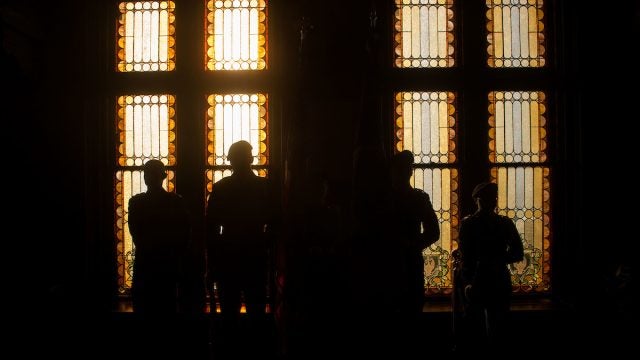 For seven years, Thomas Schueman (G'19) worked to help his friend, an Afghan interpreter who served alongside him in Afghanistan, secure a U.S. visa and leave the country. …