About Anchor
About
The Cosmos Scholars grant program, supported by the Cosmos Club Foundation, provides grants of up to $5,000 to meet specific research needs not covered by other supporting funds, including but not limited to special supplies, travel, unanticipated expenses that would enhance the work, etc.
Applicants must be enrolled, on a full-time or part-time basis, in a program leading to a graduate degree (Masters or Doctoral).
Back to Top
A Testimonial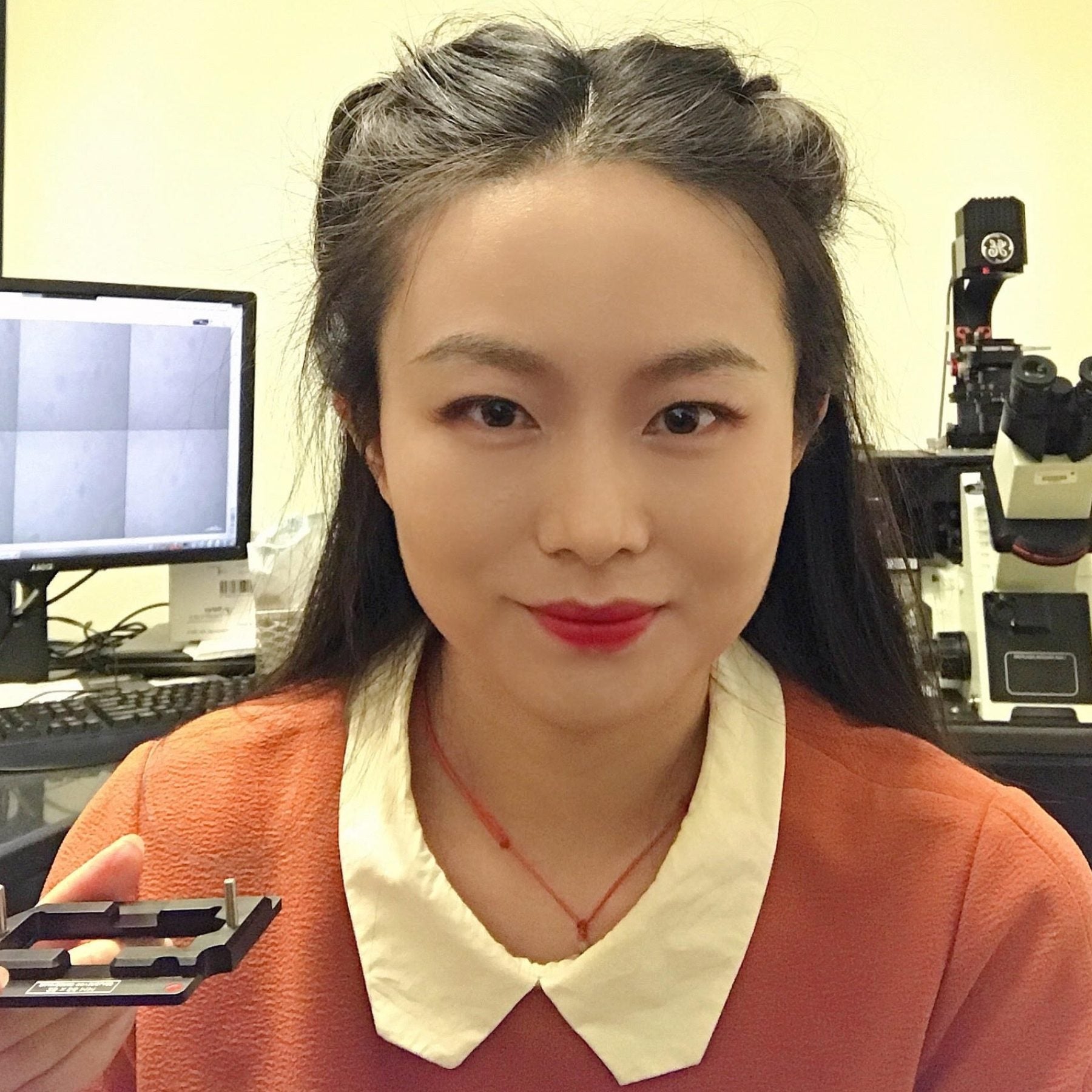 The financial support will enable me to conduct the experiments I proposed and add an essential part of results and discussion in my dissertation. I also have become more confident in writing about my research, more engaged in thinking, planning, and modifying my project, and braver in practice to form research ideas.
How to Apply Anchor
How to Apply
This grant does not require institutional endorsement so students should apply directly via the Foundation's website.
Back to Top
Georgetown Recipients and Research Topics Anchor
Georgetown Recipients and Research Topics
2022
Amelia Espinosa – Tropical Destinations or Hazardous Homes?: A Study of Socio- Economic Integration of Migrant Populations in Panama and Costa Rica
Armen Manul-Khaloyan – Perfecting the Imperial Modern: Ottoman Armenians at the Twilight of Empire, 1900-1914
Erica Lally – Spying on Neighbors, Shaping the State: The American Protective League, 1917-1920
Henry C. Stevens – Project Redstart: A full annual cycle approach to studying migratory birds
Joyce Woo – Coordinating Midbrain Inhibitory Circuits during Reward Learning, Henry H. Work Meritorious Award in Science
Katie S. Hummel – Somatic Therapies for Memory Improvement: Gamma Entrainment and the Aging Brain
Martina V. Thorne – The Birth of Ornithology and the Production of Science in the New World: A New System to Navigate Through the Air Taken From the Observation of Birds (ca. 1760s), Joan Ridder Challinor Meritorious Award for Overall Excellence
Natalie Donnell – Anne de Croÿ and Archduchess Isabella Clara Eugenia: Borderlands Networks in the Early Seventeenth Century
Tianna L. Mobley – Legal Personalities of Early Modern Afro-Colombians in the Spanish Atlantic
Tyler M. Rippel – How Does Sea Level Rise and Habitat Fragmentation Impact the Biotic Communities and Carbon Cycling of a Foundation Plant Species?, Max and Vera Britton Meritorious Award in Environmental Science
2021
Victoria R. Broadus –

Deciphering "Vissungos" in Diamantina, Brazil

Yuan Gao –

White Gold in the Oases: Cotton, Economy, and Environment on China and Russia's Eurasian frontier, 1877- 1917

Shican Li – How a Flagellated Pathogen Survives in the Viscoelastic Host Mucus
Dylan A. Proctor – Livestock and Dead Meat: Africa in the Global Dissemination of the Foot-and-Mouth Disease Virus, XIX-XX Centuries
Nicole Y. Wagner – Exploring the Depths of Antarctic Lake Untersee
2020
Elisha Henry –

When Lubianka Speaks: The KGB, Information, and the Press, 1954-1969

Ellen R. Jacobs – Anthropogenic Noise and Urban River Dolphins

Zachary F. Karabatak –

Governing the Militia: Insurgent Command and Control in the Levant

Emma C. Moesswilde –

Climates of Change: British Agriculture and the Little Ice Age in the Eighteenth Century
2019
Arifa S. Ahsan –

Does 3-Dimensional Genome Organization hold the key to Regeneration?

Victoria R. Broadus –

Inter-American Musical Nationalism and Popular Understandings of Race and Nation: Luiz Heitor Corrêa de Azevedo's Brazilian Field Recording Sessions (1942-'44)

Jakob Burnham –

Friendly Rivalry and Competitive Collaboration: Anglo-French Socialization in Early Colonial South Asia

Sara E. Fischer –

Governing Health: Local Health Sector Workers as Political Actors in Malawi

Charles P. Hinzman –

Metabolomic Characterization of Extracellular Vesicles: Changing the Way We Think About Tumorigenesis in Pancreatic Cancer

Sukhwan Kang –

"Abominable Heretics Living on My Doorstep": Religious Tolerance and Coexistence at the Languedoc-Provence Frontier between Protestant Nîmes and Catholic Arles in Seventeenth- Century France

Thomas R. Lloyd –

The Soviet Union, international organizations, and the development of African higher education, 1956-1976.

Andrew T. Marshall –

Language and the Nation in East Africa: Field Experimental Extension

Trishula Patel-

Indians in Rhodesia/Zimbabwe: A History of Colonialism, Identity, and Race

Cory J. Young-

For Life or Otherwise: Abolition and Slavery in South Central Pennsylvania
2018
Parviz L. Bozzelli –

Protease-activated receptor 1 (PAR-1) signaling as a potential therapeutic target in neuro-HIV infection

Jacob S. Dingman –

The Unknown Country:' Western Travelers and the Construction of Tibet, 1860-1910

Thomas P. Foley –

Fossil-Fueled Democracy: Energy, Ecology, and Politics in Pennsylvania, 1830-1880

Madison V. Schramm –

Patterns of Threat Perception: Democratic Foreign Policy Decision-Making in the Suez Crisis and First Gulf War

Mariia Telegina –

Practices of Sovereignty: Russia's Diplomatic Encounters with Muslim Powers in the Seventeenth Century

James V. Torres –

Economies in Transition: Markets, Money and Prices in the Northern Andes (1780-1860)
2017
Zachary Batz –

Latitudinal variation in amino acid metabolism during diapause in Aedes albopictus

Christopher DeLorenzo –

Coca Substitution and Popular Response in the Yungas of La Paz, Bolivia, 1920-1988

Abigail Holekamp –

Informing Revolutions: Transmissions of History and Production of Knowledge in Russia and France 1892-1932

Alex Macartney –

Red Armies and the Global Revolution

Alexandra Stark –

Logics of Intervention: the United States and Saudi Arabia in the North Yemen (YAR) Civil War, 1962-1970

Cory Young-

South by North: Cotton Country Migrations during the Age of Gradual Abolition, 1780-1830
2016
Chelsea Berry –

Poisoned Relations: Medicine, Sorcery, and Poison Trials in the Greater Caribbean, 1690-1850

Gregory Brew –

Mandarins, Paladins and Pahlavis: Anglo-American Modernization and the Dual Integration of Oil in Iran, 1925-1963

Kate Dannies –

Harem to Homefront: Ottoman Women in World War I

Andrey Gornostaev –

Peasants 'on the Move': Illegal Migration in Eighteenth-Century Russia

John Maurer-

An Era of Negotiation: The Strategic Arms Limitation Talks, 1969-1972

Jackson Perry –

Baron Ferdinand von Mueller's Scientific Network of Eucalyptus Enthusiasts
2015
Katy Hull –

Despotism With a Dimple: American Sympathizers with Italian Fascism

Scott Miles –

The neurocognition of learning a new musical system

Timothy Schmalz –

Showcasing Race and Empire through Lebensborn and the SS-Kalender

Yue Shi –

The Tacit Collaboration: Economy, Ethnicity and Empire in the Central Asian Frontier of the Qing and Russia, 1860s-1910s

Jordan Smith –

The Invention of Rum

Elizabeth Williams – Cultivating Empires: Environment, Expertise, and Scientific Agriculture in Late Ottoman and French Mandate Syria
2014
Elena Abbott –

Free Soil, Canada, and the Atlantic Geography of the American Slavery Debate

Joshua Brown-Clay –

PDZ Domain-Binding Kinase in Prostate Cancer: A Novel Target to Prevent Metastases?

Oliver Horn –

U.S. Aid Programs and the Creation of Contemporary Colombia

Graham Hough-Cornwell –

Sweetening the Pot: A History of Taste and Tea in Morocco, 1860-1960

Adrienne Kates –

Autonomous Mayas and International Capitalism in Mexico's Chewing Gum Forests

Barry McCarron –

The Chinese Must Not Come!' Irish Immigrants, Chinese Exclusion, and US-China Relations

Pratha Sah –

Effect of translocation on animal social networks, population robustness and disease vulnerability
2013
James C Benton –

Cut From a Bitter Cloth: The Global Consensus, Free Trade, and the Struggle to Save U.S. Textiles, 1933-1974

Michael A DeLuca –

Corporate Social Responsibility in Sub-Saharan Africa: A Cost-Benefit Analysis of a Malaria Control Program in the Mining Industry

Sonya B Dumanis –

Glutamine- A Potential New Biomarker for Alzheimer's Disease Risk

Eric T Gettig –

Oil and Revolution in Cuba: International History and Latin American Connections'

Holly R Robertson –

Peaceful Neighbors: Polish Muslims and Polish Jews Before, During, and After the Holocaust. A Message for Today?

Kaitlyn M Tagarelli –

A neurocognitive investigation of the full course of second language learning

Yi-Jiun Tsai –

Testing a critical assumption of sexual selection in a parasitoid wasp
2012
Joel J. Credle –

The Unfolding of Parkinson's Diseases. Potential Novel Therapies Through Inhibition of the Unfolded Protein Response.

Samantha N. DeTillio –

Discovering Charles J. Connick: Commission Contracts, Business Correspondence and Stained Glass Windows of Boston and New York

Isha Dube –

Understanding the gas sensing mechanism in Carbon Nanotube Field Effect Transistors

Walter P. (Trip) Glazer –

Sentimental Social Practices: The Role of Emotion in Social Reasoning

Patricia M. Washington –

Reversing ApoE Genotype-Specific Susceptibility to Alzheimer's Disease Pathology after Traumatic Brain Injury

Alexis M. Zimberg –

Proposal to Conduct Follow-Up Field Research in the Russian Federation During the 2012 Election
2011
Paul K Adler – 'Planetary Citizens': U.S. Non-Governmental Organizations and the Struggle Over Globalization, 1963-1994
Mariya Amelicheva –

Regional Administration of Russia's Muslims, 18th c: Case Studies of the Crimean (Tauride) and Ufa governors, Grigorii Potemkin and Joseph Igelstrom

David T Buckley –

Secular Evolution: Religion, State and Institutional Change in Ireland

Nicholas L Danforth-

100 Years of 1453: Ottoman Nostalgia and Identity in Republican Turkey

Patrick Forcelli –

Optogenetic Control of Seizures

Onur Isci –

Russo-Turkish Imperial Rivalry in the Caucasus, 1858-1878

Mark I Manzano –

High-throughput screening for small molecule inhibitors of dengue virus protease

Graham A Pitts –

Paradise Dried Up: An historical hydrogeography of Damascus

Yashar Saghai –

In Search of a Welfare Criterion for Health Nudges

Larisa L Veloz –

The Forgotten Migrants: Women and Migrant Families in California
2010
Zachary J Foster –

Explaining the Emergence of a Palestinian National Identity: The Role of Regional Inter-textuality

Emrah Safa Gurkan –

Spanish information gathering in Constantinople in the 16th century

Toshihiro Higuchi –

Nuclear Fallout, the Politics of Risk, and the Making of a Global Environmental Crisis, 1945-1963

Joseph E Hower –

AFSCME's Politics in an Age of Backlash, 1968-1980

Anand Toprani –

"Oil and Grand Strategy: Germany, Britain, and the United States, 1918-1945"

Lauren E Ullrich –

Recognition memory in mild cognitive impairment

Patricia M Washington –

A novel autoimmune response following traumatic brain injury
2009
John Bowlus –

The Cedar Lobby: Charles Malik and U.S. Policy in Lebanon, 1958-1976.

Anita Kondoyanidi –

Maxim Gorky and the Russian Revolution

Elizabeth Nugent –

More than Terrorism: Hezbollah in the context of Lebanon's failed state
2008
Rahul Ballal –

Closing the Gap between Cancer and Aging: Telomerase and Tumor Supressor BRCA1

Megan Faller-Brandow –

Adam and the New Eve: Gender, Art, and Creative Life Within the Vienna Moderns, 1890-1920

Shervin Malekzadeh –

Ambiguous Spaces: Classrooms and the Politics of Schooling and Identity Formation in Postrevolutionary Iran
2007
Samuel Harris –

Amr Khaled's Life Makers: An Ethnographic Study of a Contemporary Islamic Organization

Bjoern Hofmeister –

Organized Pan-Germanism and Local Identity in Central Europe, 1914-1939

Deborah O'Donnell –

Ecological Determinates of Vector Competence

Ceren Susut –

Tuning the Electrocatalytic Activity of Platinum Nanoparticles via Shape and Size Control

Jennifer Urbanski –

The identification of genes underlying photoperiodic diapause in the invasive mosquito Aedes albopictus
2006
Kelly L. Boeneman –

Spatial Regulation of Chromosomal Replication

Megan M. Faller –

Women and Gender in Vienna 1900

Meghan E. Giulino –

Indigenous Protest in Ecuador: Toward a Comparative Framework

Irina A. Papkov –

Is Orthodox Christianity Compatible with Democracy? Russia as a Test Case

Andrew Z. Robarts –

Population Movements and Migration Policies in the Black Sea Region

Felicia Rosu –

In the Name of Glory: Political Life in Transylvania and Poland-Lithuania During the Reign of Stefan Bathory, 1571-1586
2005
Sandra Leavitt –

Between Security and Conflict: Government Policies Toward Muslim Minorities in Asia

Nadya J. Sbaiti – Schooling Gender and Citizenship in a Middle Eastern Society

Xenia V. Wilkinson –

From Cornfields to Magical Resort Town: A History of Valle De Bravo, Mexico
2004
Johanna Camara –

Investigation of Abortive Replication in E. coli Mutants

Changbao Ma –

Organic Nanoparticle Synthesis and Characterization

Felicia Rosu –

King of Two Republics: Stefan Batory in Transylvania and Poland-Lithuania

Sara Scalenghe –

Concepts of Disability in a Non-Western Context
2003
Charles Edward Kiamie, III –

Borders and Identity Formation in the Arab World: The Case of Tunisia
2002
David F. Soria Hernánz –

Study of CpDNA Polymorphism in Corythophora rimosa
2001
Michael R. Butkovich –

Countering the Extremist Threat in the Former Soviet Union: A Comparative Study of Russia, Ukraine, and Belarus

Eran Patrick Klein –

History of medicine in the Irish School
1998
Eric M. Hernandez –

Sp3 Gene Transcription

Duncan McCourt –

MAI Negotiations at the OECD
Back to Top