Graduate Student Life at Georgetown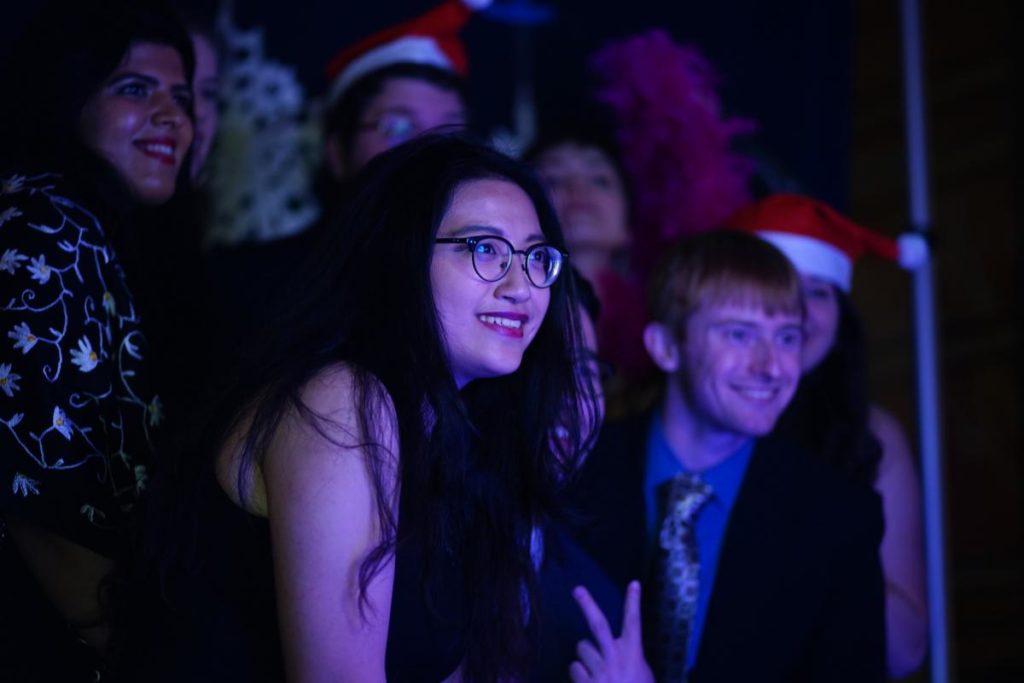 The Georgetown Graduate Student Government (GradGov) and the Office of Graduate Enrichment run various activities and events throughout the year to help students connect across programs. Some of these events include regularly scheduled Coffee with the Dean, Happy Hours, and the Georgetown Day celebration, all of which take place on-campus. GradGov also takes students off campus for other events, such as our Annual Georgetown Graduate Student Basketball Tailgate and game. In addition, there are various graduate student run groups across campus that host a variety of events throughout the course of the year.
The annual GradGov Boat Cruise is a favorite tradition among graduate students each fall. The 2016 cruise sold out in hours, showcasing the event's popularity. The cruise takes attendees past the Lincoln Memorial and other Washington sights in the moonlight for a night of food, drinking, and dancing. To end the semester, graduate students dress up for the GradGov Holiday Semi-Formal. At this event, students gather at the Healey Family Student Center overlooking the Potomac River for another evening of eating, drinking, and dancing.
---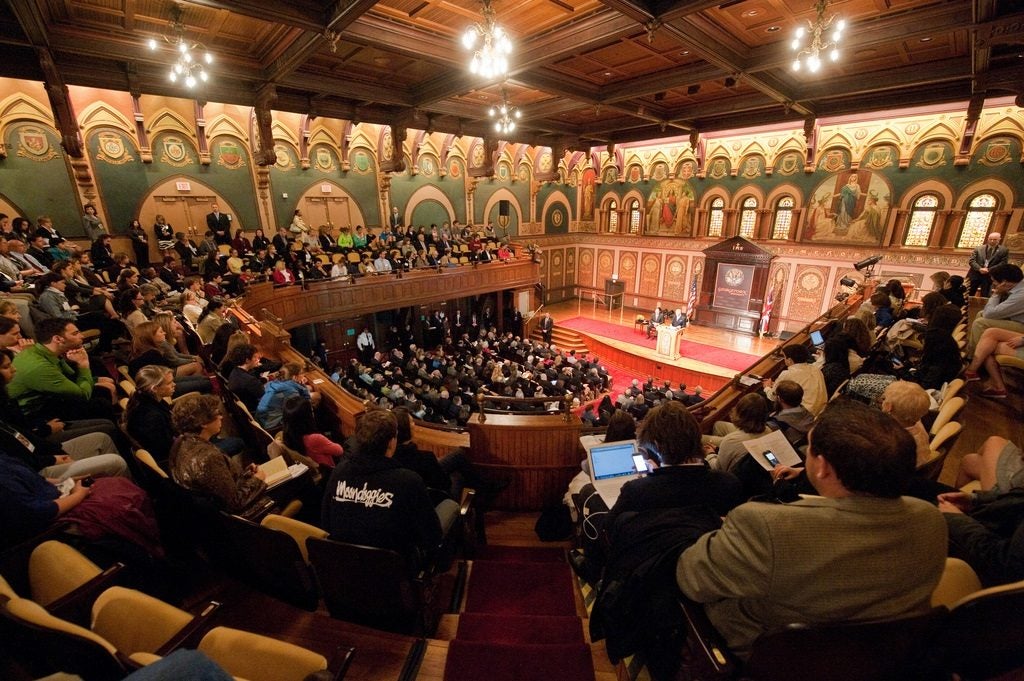 Georgetown is one of the region's academic hubs. Leaders in politics, science, and the humanities want to meet with and speak to Georgetown's students. Highlights include an interfaith dialogue featuring Vice President Joe Biden and Catholic, Jewish, and Muslim leaders, Senator Bernie Sanders' speech on Democratic Socialism, the UN High Commissioner for Refugees, Pulitzer Prize-winning journalist and author Isabel Wilkerson, World Health Organization Director Margaret Chan, President Atifete Jahjaga of Kosovo, and Former Governor Mitt Romney. President Barack Obama, several award-winning journalists and authors, scientists, and international agency directors have visited in prior semesters. These events are open to all students and promote cross-disciplinary engagement.
---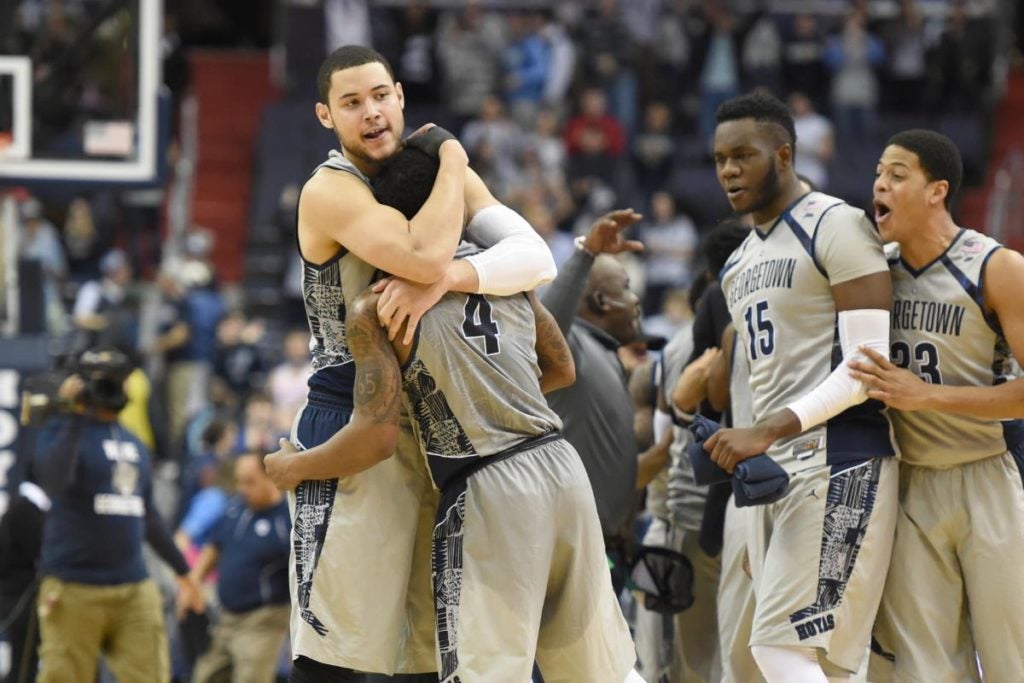 Graduate students participate in athletics in a few ways: as spectators, as intramural and club sport participants, and as athletes using the fitness center. Georgetown's Varsity athletics participate in Division I, the highest level of intercollegiate sports. Georgetown men's basketball team, which plays its games at the Verizon Center, has experienced great success in the past and is one of students' favorite teams to support.
Intramural sports are a favorite among grad students. Friends from academic programs often come together to compete with other programs in soccer, flag football, volleyball, and basketball throughout the year. Rivalries form and grow between departments and help bring students together. Athletes looking for a more competitive challenge are welcome to join Georgetown's club sports teams, which compete against other area universities.
The Yates Center is a fully-equipped fitness center that offers cardio and strength equipment, a swimming pool, several basketball courts, and fitness classes. All full-time graduate students gain access to the Yates Center and all of its amenities with the Yates Fieldhouse Membership fee included in their tuition. Part-time students can elect to pay an additional fee for access to the facility.
---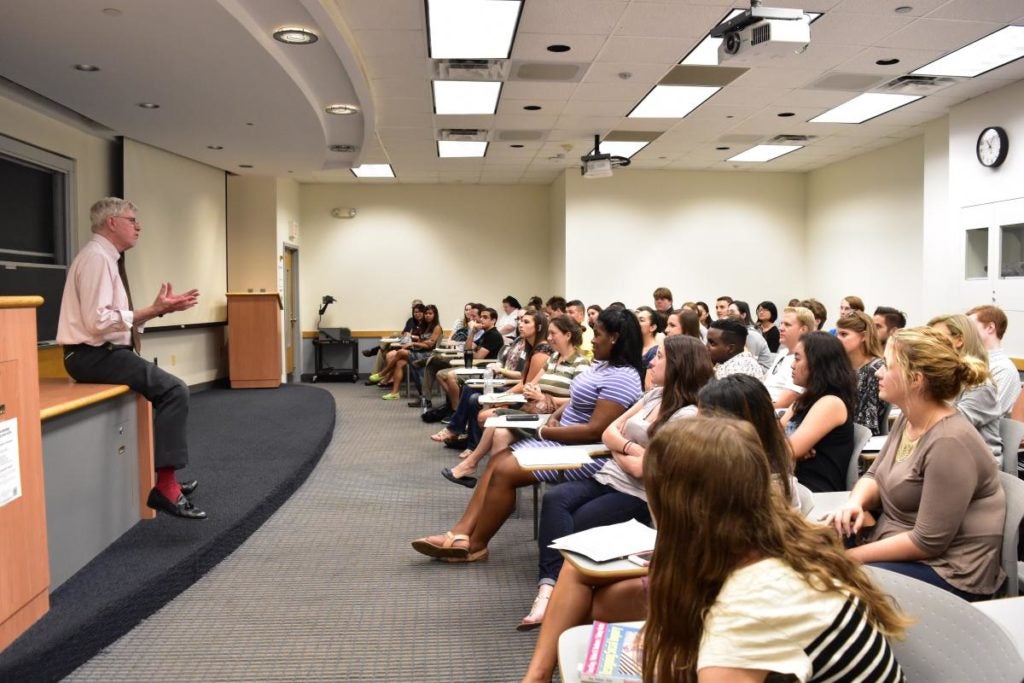 Departments build their communities by hosting a variety of events, sponsoring collaborative projects, and providing shared spaces. Students also develop connections in class working on projects or simply sharing thoughts on common interests. Friendships in departments can lead to research, networking opportunities, internships, and exploring all that Washington has to offer.
---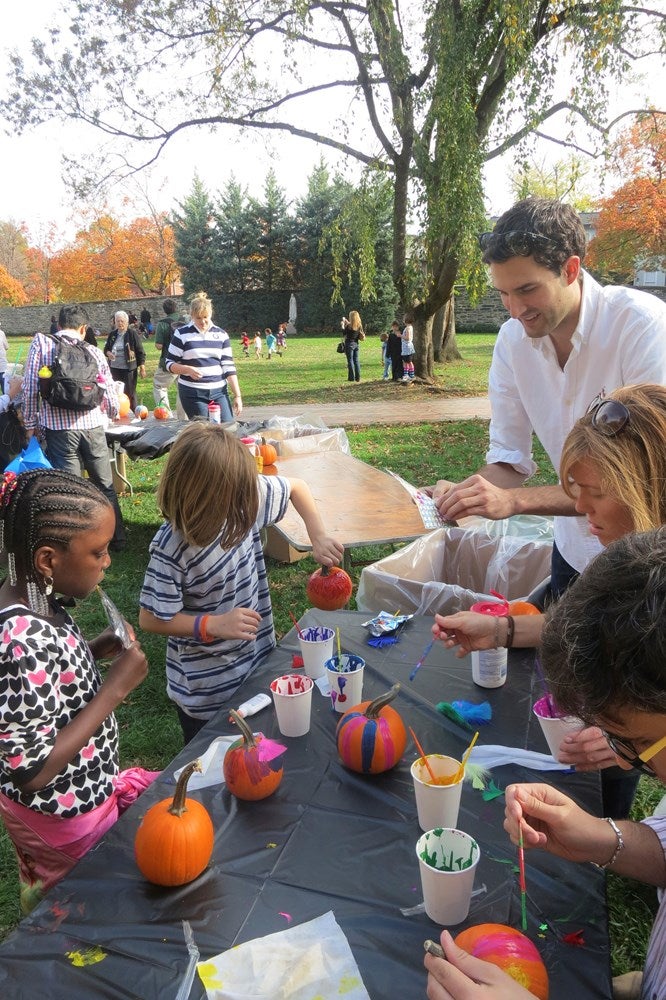 The Georgetown Graduate Student Government (GradGov) sponsors graduate student clubs and organizations across many areas. These clubs, which are student founded and run, are open to all graduate students. Clubs are often based on an issue or cultural topic, which gives students from different fields an opportunity to bring their studies together. A sample of clubs include EduWonks, Big Buddies, Georgetown Anti-Poverty Society, Hoya Circles, Latin American Graduate Student Organization, Professional in Russian, Eastern European, and Eurasian Affairs, and Sacred Encounters. If you do not see a club that interests you, as a graduate student at Georgetown, you are more than welcome to start one!