Graduate Student Induction

Welcome to Georgetown University!
We are excited to have you as part of our campus community.
Throughout the first few weeks of the academic year, you will engage in a number of activities to become familiar with your academic program, the Graduate School, and the wider campus community. You will also learn about university policies and procedures, resources, support networks and activities available to you.
Over the course of the year you will receive information about services and resources to support you in many different ways from various offices and organizations. We encourage to you take advantage of all the opportunities to support you throughout your stay at Georgetown University's home on the Hilltop.
2022 Graduate Student Welcome Events
More information coming soon!!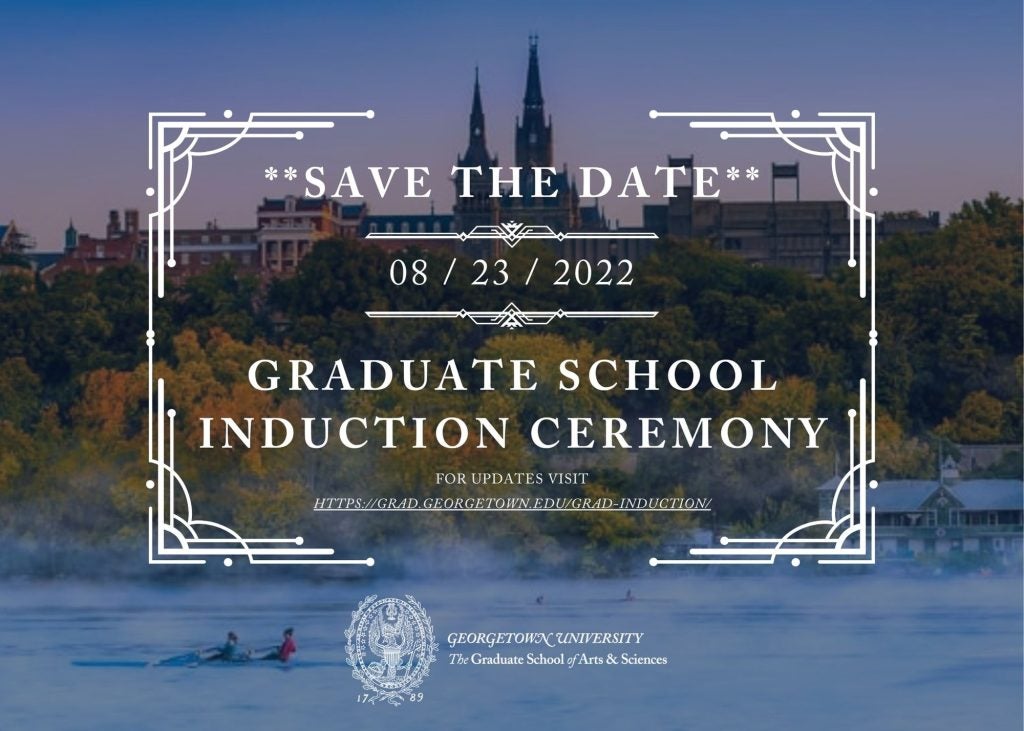 ---
Use the links below to view our 2021 Graduate Student Induction Program & Resources
Welcome Event: Welcome from Georgetown University Deans and Executives
Graduate Student Induction Program
"Welcome to Georgetown Graduate Students" booklet (PDF format)
---