Announcing the 2020 ARCS Scholar and Fellows
Posted in External Fellowships and Awards
Georgetown University is pleased to have three doctoral students named as ARCS Chapter Scholars or Endowed Fellows for the 2020-2021 academic year. The Metropolitan Washington Chapter of the ARCS Foundation has played a vital role in sustaining and enhancing scientific study at the university through its generous support of graduate education and research in the STEM fields since 1973. These awards provide $15,000 per year to doctoral students engaged in rigorous scientific study leading to the completion of a research-based dissertation. Congratulations to the students listed below!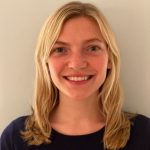 Chapter Scholar
Megan Barefoot, M.D./Ph.D. Candidate in Tumor Biology
Dissertation research: Optimizing liquid biopsy technology to trace the origins of cell-free DNA using tissue- and cell-type specific methylation patterns. How to use these advancements to better understand disease and toxicities at a cellular level, specifically to determine the onset and time course of liver damage from reperfusion injury after liver transplant.
Endowment Fellow
Daniel O'Brien, Ph.D. candidate in Physics
Dissertation research: Utilizing micro-scale fabrication techniques to design and develop novel medical devices for biomarker sensing in non-invasively sampled human interstitial fluid.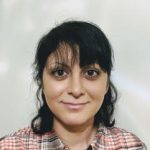 Endowment Fellow
Nicole Wagner, Ph.D. candidate in Biology
Dissertation research: Using a combination of wet-lab work and bioinformatics to study the survival mechanisms of primitive microbial life in a perennially frozen, methane-rich Antarctic lake, which serves as an analog for the icy moons in the outer reaches of our solar system.
For more information about the award and past recipients, visit our ARCS Scholar Awards page.
---